Import RuckZuck Applications to Configuration Manager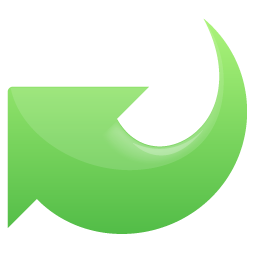 RuckZuck for Configuration Manager is a Solution to import Software from the RuckZuck repository into System Center Configuration Manager (2012 + CurrentBranch ).
The created Applications do not require RuckZuck or any other tools as prerequisite and you can modify the installations scripts (PowerShell) to customize the installations.
Be aware that importing software from RuckZuck does not automatically grant you a license for that product.
Requirements:
System Center Configuration Manager 2012 R2 or newer
Internet Connection
.NET Framework 4.5
Setup:
Install "RZ4ConfigMgrSetup.exe" as Admin on the ConfigMgr Server or a Device with the SCCM Console installed.
After installation, notepad will open a config file. Please specify an UNC path (with write access !) on "CM12ContentSourceUNC". Dependent of you Infrastructure, other settings must be configured as well (e.g. SQL Server and DB Name of the CM Database).
You have to restart the SCCM Console after Installation.
Usage:
A Console-Extension on the Application Node allows to import software with a few clicks…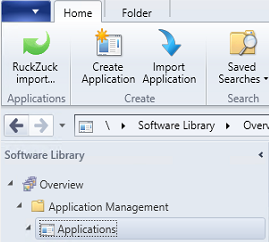 You can choose from hundreds of Applications from the RuckZuck repository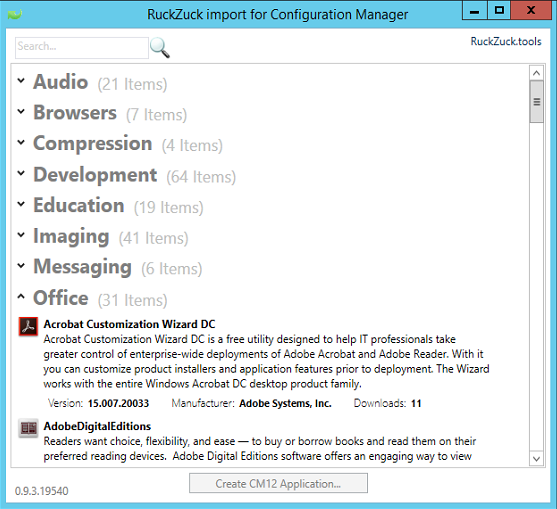 The tool will automatically create an Application in CM12,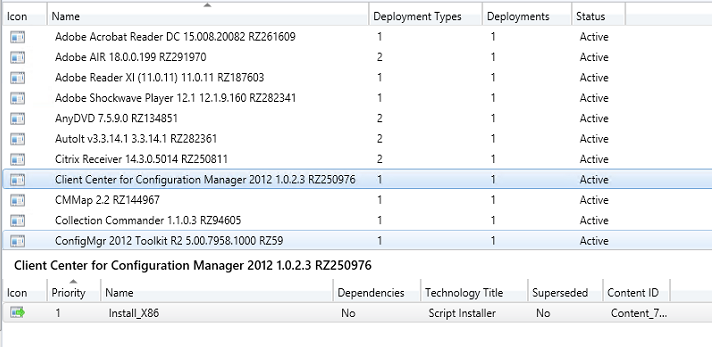 … downloads the source from the manufacturers web page, creates deployment types, collections and deployments…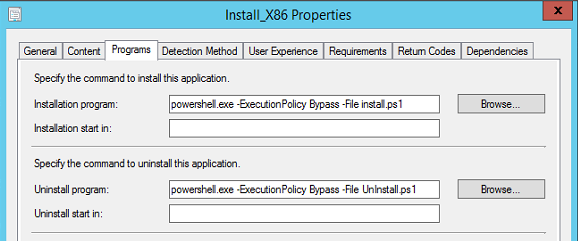 … all fully automated. You only have to assign the App to your Distribution Points and you are done. The Application will be available in the Application Catalog.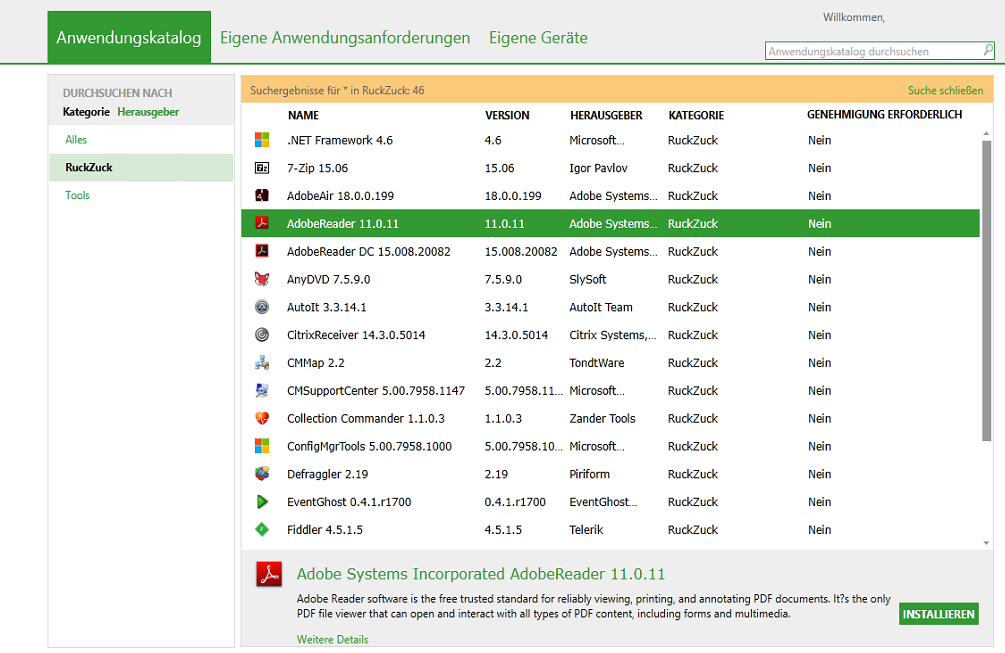 with the saved time, you can help to improve the repository by providing feedback (e.g. Issues with apps) or you can create new Software entries…
Note: the Software is as is without warranty and support.